Ninja Slayer: Kyoto, Hell, On, Earth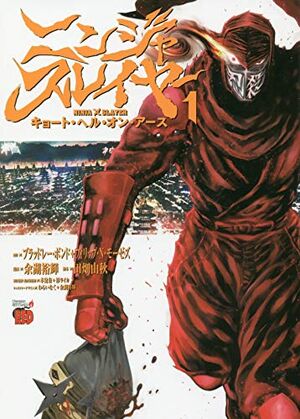 Information
Title:
ニンジャスレイヤー キョート・ヘル・オン・アース
Author:
Yuki Yugo (Art)
Yoshiaki Tabata (Script)
Original Run:
April 19, 2018 - Present
Published by:
Champion RED (Akita Shoten)
Volumes:
2
Genre:
Action, Comedy, Sci-Fi
Ninja Slayer: Kyoto, Hell, On, Earth (ニンジャスレイヤー キョート・ヘル・オン・アース) is a Japanese manga series based on Ninja Slayer novel's and illustrated by Yuki Yugo (余湖 裕輝, Yugo Yūki) and scripted by Yoshiaki Tabata (田畑由秋, Tabata Yoshiaki). It is a direct continuation of the previous Ninja Slayer manga with the same team working on it.
Community content is available under
CC-BY-SA
unless otherwise noted.